Mamas new babies!


De gör mig 192 cm lång. But I couldn't care less!
---
Tumblr, ohoy!
Eftersom min blogg här har börjat likna en tumblr så tänkte jag att det är lika bra att skaffa sig en. Igen.
Så kommer väl skriva lite mer text här, eller ja det är iallafall så jag har tänkt. But anyways, följ den!

http://iheartimagination.tumblr.com
---
Du säger att jag flyr, men jag utforskar bara mina möjligheter.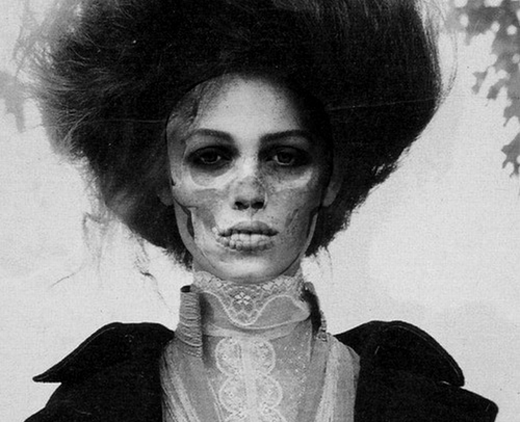 ---
Julklappar 2010


1. Grey's anatomy säsong ett
2. Greys Anatomy säsong två
3. Eclipse
4. Inception
5. Kakburk, (från julklappsspelet)
6. Blondie av Birgitta Andersson
7. Att leva och dö som Joe Strummer av Marcus Birro
8. One more slice av Leila Lindholm.
9. 500 kronor + 300 från mormor på kontot
10. En älskad, älskad, älskad biljett till Peace and love nästa år.
---
Maybe I was ment to be left behind.


& i see i'd love to spend the night
but you found someone else to lay beside
& i know it makes sense
but its like sand in my eyes
maybe i was meant to be left behind
---
On a tuesday in amsterdam long ago


The colour of anything
fades in the air.
She is the film of a book of the story
of the smell of her her.
---
I hate the way you make me smile.
---
Stop being such a pussy
---
Lovers are people, People are humans. We can't always make it right.
---
One word.
---
Jag skrattar idag kanske gråter jag sen
---
I cant breathe without you. But I have to.
---
My pussycat likes me.
---
För hjältarna har redan dött av avundsjuka, svek och sorg.
---
Dagens goding


Yum-yum!


---
But all of the best people are.
---
Paus för work.
Jag är inte riktigt som alla andra. Jag sätter mitt liv på paus några dagar för att jobba.
Jobbar med syrran med hennes webshop. Öppnas ikväll klockan sex.
Gillar ni baksaker och annat skoj så tycker jag att ni ska kika in. Ja, kika in iallafall och bli lite inspirerad till att börja baka!


Http://Bskafferi.se
---
Feeling classy
---
ELLE-gala.


Ibland när livet blir allför mycket i gråskala, och alldeles för vardagligt så måste man krydda det med något vackert, glamouröst och färgrikt. Så varför inte dra på sig killerhealsen och gå på gala?
Trött på min gråskala och vill damma av killerhealsen.
---
Vi komma, vi komma från pepparkaksland.


Hemma hos mig idag har det bakats pepparkakor, gjorts kola, rocky road och massa annat gott som man mår jättedåligt av.
---
Scream your heart out.
---
Fuck everything. Hard.
---
Love the way you lie.
---
Fact #3
---
Lookbook Babies.
---
Jag är en sådan idiot ibland.
---
Konichiwa bitches
---
Make me bling
---
Fact #2
---
Follow your heart.
---
Little miss Rebell.
---
Am I still ill?
---
När vodkan gjorde oss vackra.
Jag älskade ditt sätt att kunna balansera på skyhöga klackar
samtidigt som du slängde slängkyssar till de som trånade efter dig.
Den natten strålade vi som tusen stjärnor och skålade i gift som gjorde oss levande
Alla ville ha oss men vi ville inte ha någon.
Vi hade allt vi behövde samtidigt som vi inte hade någonting alls.
Men vi tappade väl bort oss någonstans där bland alla människor.
Eller så blev vi bara de personerna vi var rädda för att vara.
För du lever ditt liv klätt i pärlor och päls
när jag lever bland färg och poesi.
Jag lyssnar efter att dina klackar ska gå utanför min dörr igen.
---
Just making my own rainbow.
---
Åhå, fint skare va.

Kommit in i en period då jag avgudar skjortor och blusar. Och dessa godingarna skriker ju bara efter mig.
Iallafall den gräddfärgade.
299 :- / St på Lindex.
---
Play a song for my heart.
---
At first when I see you cry, it makes me smile.


Yeah it makes me smile.
---